In Dulci Jubilo sheet music
In Dulci Jubilo is a traditional German carol that dates back to the 14th century. The text is in both Latin and German and it is believed to be written by Heinrich Seuse, a Dominican friar and writer. The English carol, Good Christian Men, Rejoice, is based on the melody of In Dulci Jubilo. The composer of the melody is not known, but the song appears in several hymnals from the Middle Ages.
Select the song image below for a printable PDF of In Dulci Jubilo. The site will soon have versions of the carol in several other keys.
For a countdown to Christmas, visit the How Many Days Until Christmas page. The Two Happy Bears are excited about the holiday and are eagerly counting every second!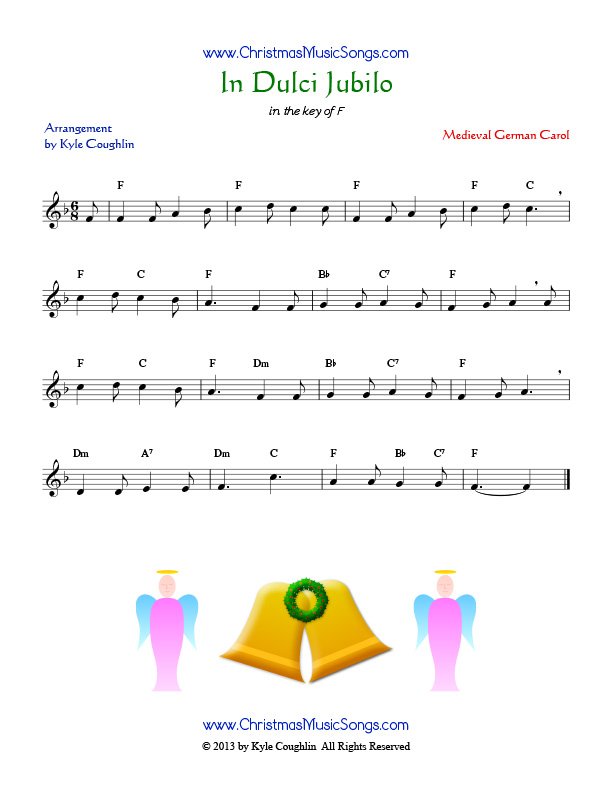 Tap the image of the sheet music for a full-size PDF of In Dulci Jubilo.