Up On the Housetop sheet music
Benjamin R. Hanby was an American song writer who lived from 1833 to 1867. He composed many songs in his brief career, but none were as popular as Up on the Housetop. He wrote both the lyrics and the music to the famous song. It has been suggested that Hanby also composed Jolly Old St. Nicholas, but there is no proof to back up that theory. However, both songs have similar simple melodies and happy lyrics about Santa Claus, told from a child's point of view.
Select the song image below for a printable PDF of Up On the Housetop. The site will soon have versions of the carol in several other keys. You can also view and print the lyrics to Up On the Housetop.
For a countdown to Christmas, visit the How Many Days Until Christmas page. The Two Happy Bears are excited about the holiday and are eagerly counting every second!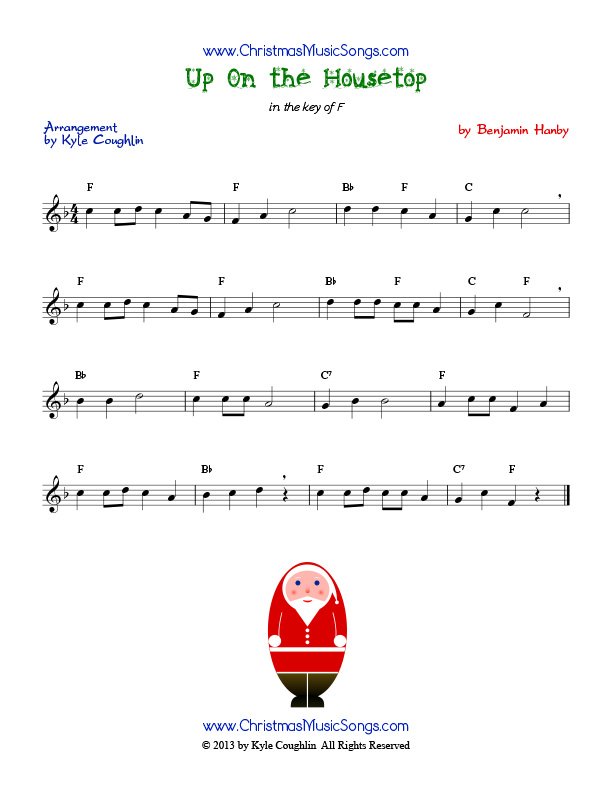 Tap the image of the sheet music for a full-size PDF of Up On the Housetop.