Home - Christmas Music for recorder
Deck the Halls sheet music for recorder

This recorder music for Deck the Halls is in the key of D. Select the image below for a printable PDF of the melody and chords. The chords are written in concert key. Scroll down further for an arrangement of Deck the Halls for alto recorder, in the key of G. If you are looking for the carol in a different key, visit the main page for Deck the Halls. See the transposition page for explanations and charts to help you determine the appropriate key to play in when performing with instruments that are not in concert key.
New! - Play this song along with piano! Deck the Halls piano accompaniment parts are now available to accompany all instruments and singers, in free, printable PDF format. There is also a play-along YouTube video of the carol included below.
More Christmas songs for recorder. The Christmas duets for recorder page features an arrangement of Deck the Halls written specifically for soprano and alto recorder.
For a countdown to Christmas, visit the How Many Days Until Christmas page. The Two Happy Bears are excited about the holiday and are eagerly counting every second!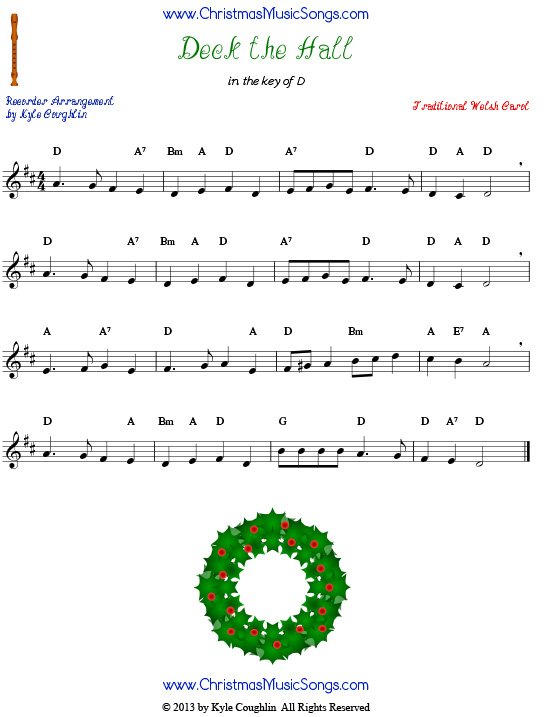 Play Along Recording for Deck the Hall for soprano recorder
Deck the Hall for alto recorder, free printable PDF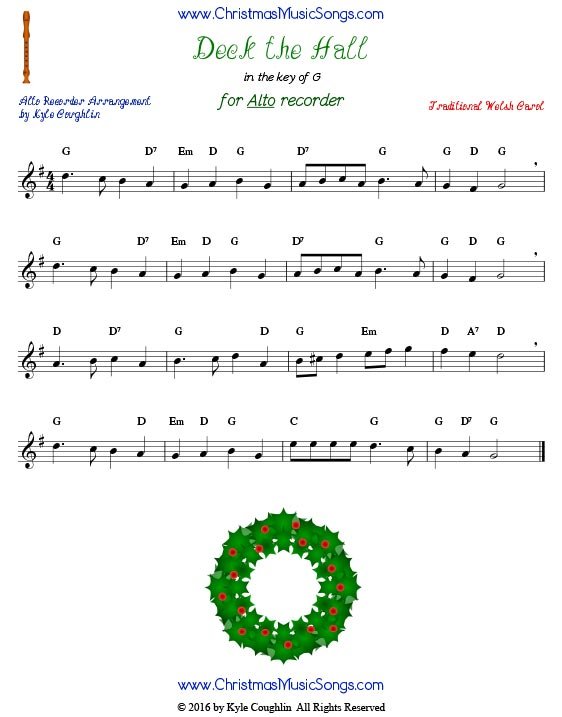 Play Along Recording for Deck the Hall for alto recorder