Home - Christmas Music for recorder
Silent Night sheet music for recorder

This recorder music for Silent Night is in the key of C. Select the image below for a printable PDF of the melody or the accompaniment. The accompaniment will work best with other high pitched instruments playing the melody. Scroll down further for an arrangement of Silent Night for alto recorder, in the key of F. If you are looking for the carol in a different key, visit the main page for Silent Night.
More Christmas songs for recorder. The Christmas duets for recorder page features an arrangement of Silent Night written specifically for soprano and alto recorder.
For a countdown to Christmas, visit the How Many Days Until Christmas page. The Two Happy Bears are excited about the holiday and are eagerly counting every second! You can also practice all of your Christmas music with a sleigh bell metronome!
I have added play-along videos below for recorder for Silent Night. The alto recorder version is in the same key as the one for all concert band instruments, so woodwinds and brass can all play along with it, together or solo. The soprano recorder version is in the key of C.
Play-Along Recording for Silent Night for soprano recorder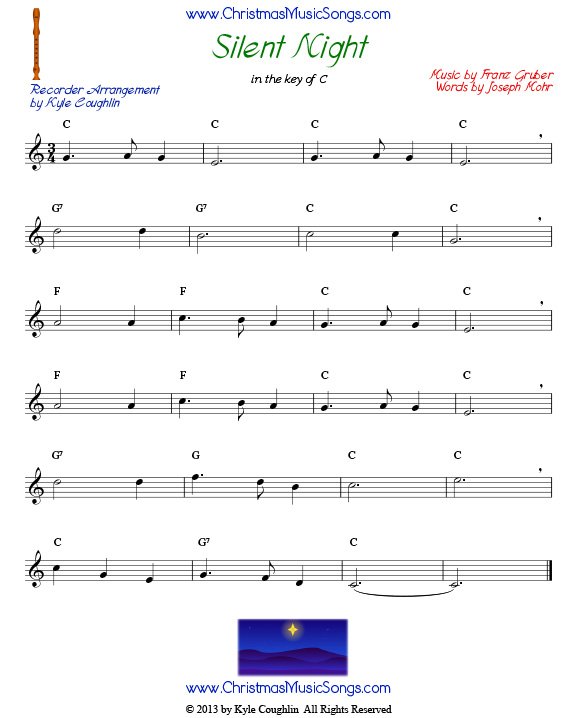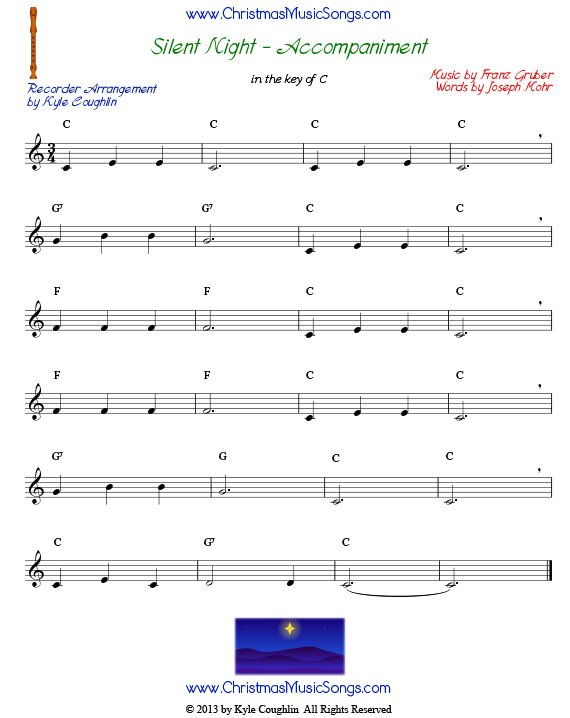 Play-Along Recording for Silent Night for alto recorder