Home - Christmas Band Music - O Little Town of Bethlehem for band - Christmas Music for tenor saxophone
O Little Town of Bethlehem sheet music for tenor saxophone

This tenor saxophone music for O Little Town of Bethlehem is in the key of C (concert B flat). Select the image below for a printable PDF of the melody. The O Little Town of Bethlehem band play-along page has more versions of this song, so you can play it with other woodwind and brass instruments. The string arrangement of the carol is in the key of concert C. Visit the O Little Town of Bethlehem lead sheet page which features the carol in seven different keys. There you can find your desired instrumental range, or print an arrangement that allows you to play along with string instruments.
See the transposition page for explanations and charts to help you determine the appropriate key for each instrument. More Christmas songs for tenor saxophone.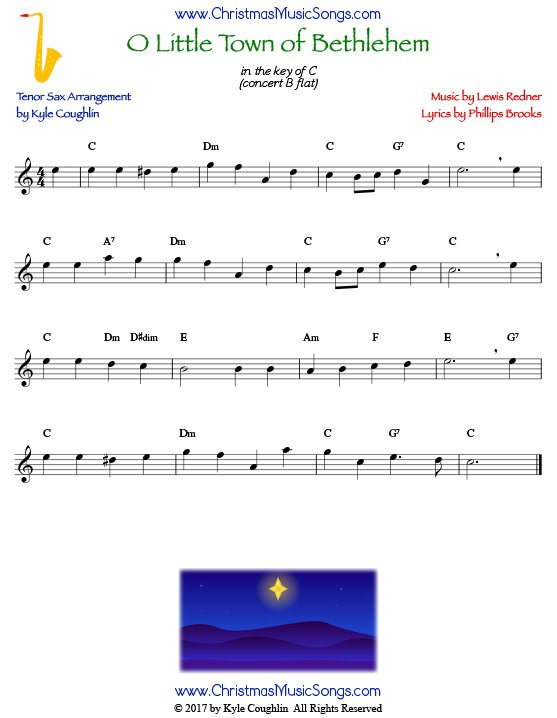 Play 25 Christmas carols written specifically for two saxophones in the same key with the Christmas Saxophone Duet Book.